KNXperience returns for a 3rd time to present the latest innovations from KNX Association and our KNX Members. Our bi-yearly online tradeshow and conference for smart living will now be spread over 4 days in September and October, with each day featuring a unique theme with esteemed speakers, alongside a multitude of digital exhibition booths showcasing the latest in KNX developments and solutions. Register now to get an exclusive 40% discount on ETS6 Pro license or a chance to win a free ETS license.
Save these dates!
Mark your calendar and join us on these days to learn more about each topic:
26 September: Sustainability & Energy Efficiency (including KNX Hackathon finalist presentations)

27 September: Latest KNX Products and News

4 October: KNX IoT and Connectivity

11 October: KNX Secure
Meet KNX and KNX Members to discover the latest KNX solutions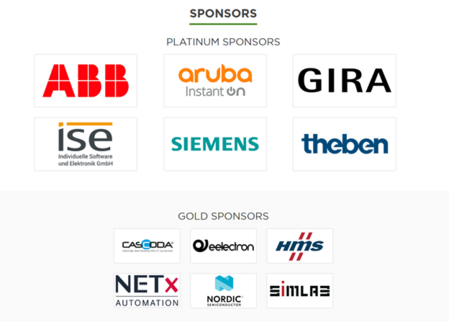 One of the central areas of KNXperience is the Exhibition Hall where KNX Association and KNX Members will have dedicated booths. 
These booths will be open throughout KNXperience, showcasing the newest KNX development and KNX products and services. 
Representatives will be available on specific days to provide you with personalized information and answer any questions you might have.
Join the 4-day conference programs to learn trends and gain insights
With a comprehensive 4-day conference program, KNXperience offers participants a variety of opportunities to experience the latest innovations from the whole KNX world: from numerous showcases of the latest KNX products and solutions to knowledge sharing, networking and much more. Seize this valuable chance to gain insights and receive live answers to your questions.
Network with like-mind professionals and join themed discussions
KNXperience offers the perfect opportunity to network with other professionals based on interest. Leveraging a smart matching system, your valuable time will be optimized for meaningful interactions. Additionally, you can participate in roundtable sessions centered around your preferred topics and share your opinions and insights, enhancing your engagement with the subjects that matter most to you.
An interactive and unique experience on smart living
Register for free and attend KNXperience to benefit from:
Exclusive 40% discount on the ETS6 Pro Cloud license.

Numerous chances to win free ETS licenses and Amazon vouchers throughout the event

Audio and video chat with reps from KNX and its exhibiting manufacturers

Live conference programs with Q&A and interaction with the speakers

Networking and interactions with like-minded professionals

Virtual booth visits without the hassle of traveling

Roundtables on featured topics with engaging and productive conversations
KNXperience 2023 is open to everyone who is interested in smart home and building solutions. We are looking forward to meeting you there! For more information and registration, please visit https://knxperience.knx.org