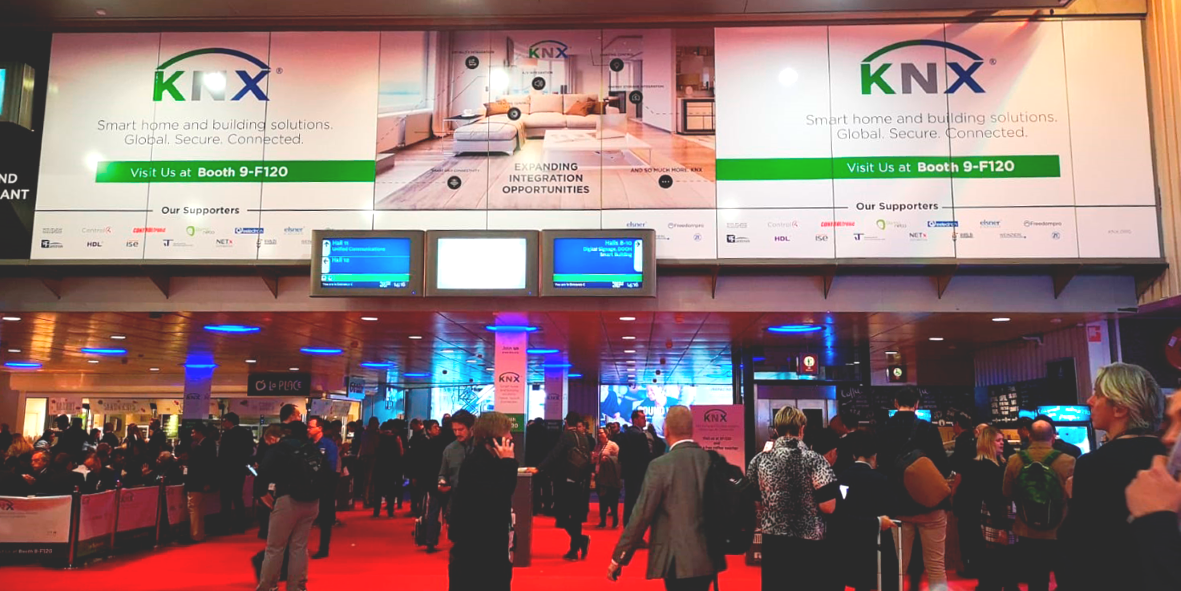 KNX at ISE2020 – An ending and a new beginning!
Against a background of storms in Europe and Covid-19 concerns, Integrated Systems Europe hosted the world's biggest show for A/V and integration – and had great success!
Here is a quick recap video of KNX at ISE 2020
As exclusive show partner to ISE, KNX Association is also looking back on the fair with joy. Especially in the light of the last show at the RAI in Amsterdam, KNX is saying good-bye to the old venue and is moving on to its next edition in Barcelona in 2021. But KNX and ISE would not be themselves, if things did not end with a blast – and so they did.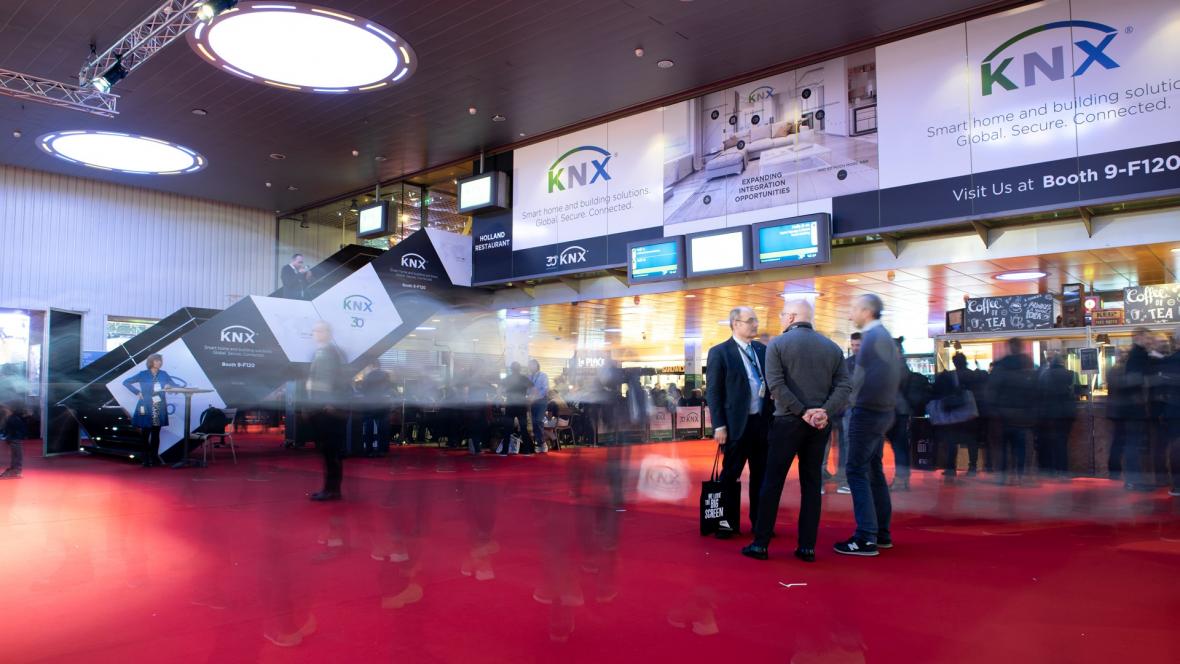 18 Co-exhibitors in 168m²
The spacious KNX booth welcomed various themes and co-exhibitors, which allowed each visitor to understand that KNX is more than just a technology: it offers benefits on various levels to each and every individual. In 168m², KNX Association invited 18 KNX manufacturers to give a sneak-preview of the newest KNX devices, which will market soon.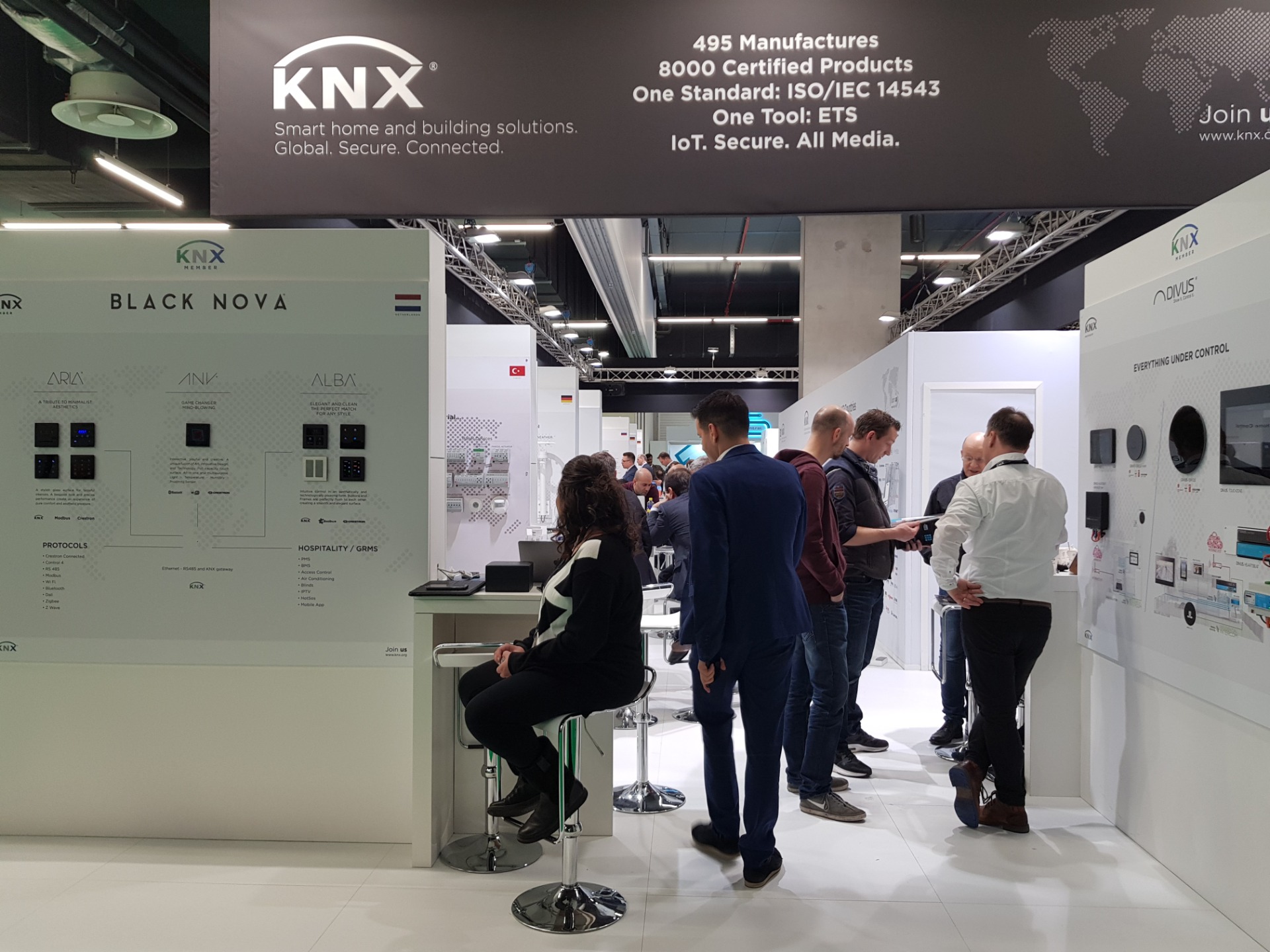 Learning KNX – Training and consultation
KNX is many-faceted and offers chances for everyone. The KNX Booth at ISE 2020 was once again a knowledge hub and a discussion platform for new and experienced users of the smart home and smart building industry. Further than that, visitors also had the possibility to dig deeper into the world of KNX thanks to representatives of KNX Association as well as the Co-exhibitors on-site.
The highlight: The ISE – KNX Partnership Celebration
Nobody less than the Managing Director of ISE, Mr. Mike Blackman, and CEO of KNX Association, Mr. Heinz Lux, honoured the highlight of ISE 2020 with their presence at the booth party of KNX at ISE.
On 13 February, KNX showed in its appreciation to the whole KNX community in a special way. The booth party, which hosted around 200 participants was clearly the highlight of the performance of ISE 2020 and a welcome change in the evening.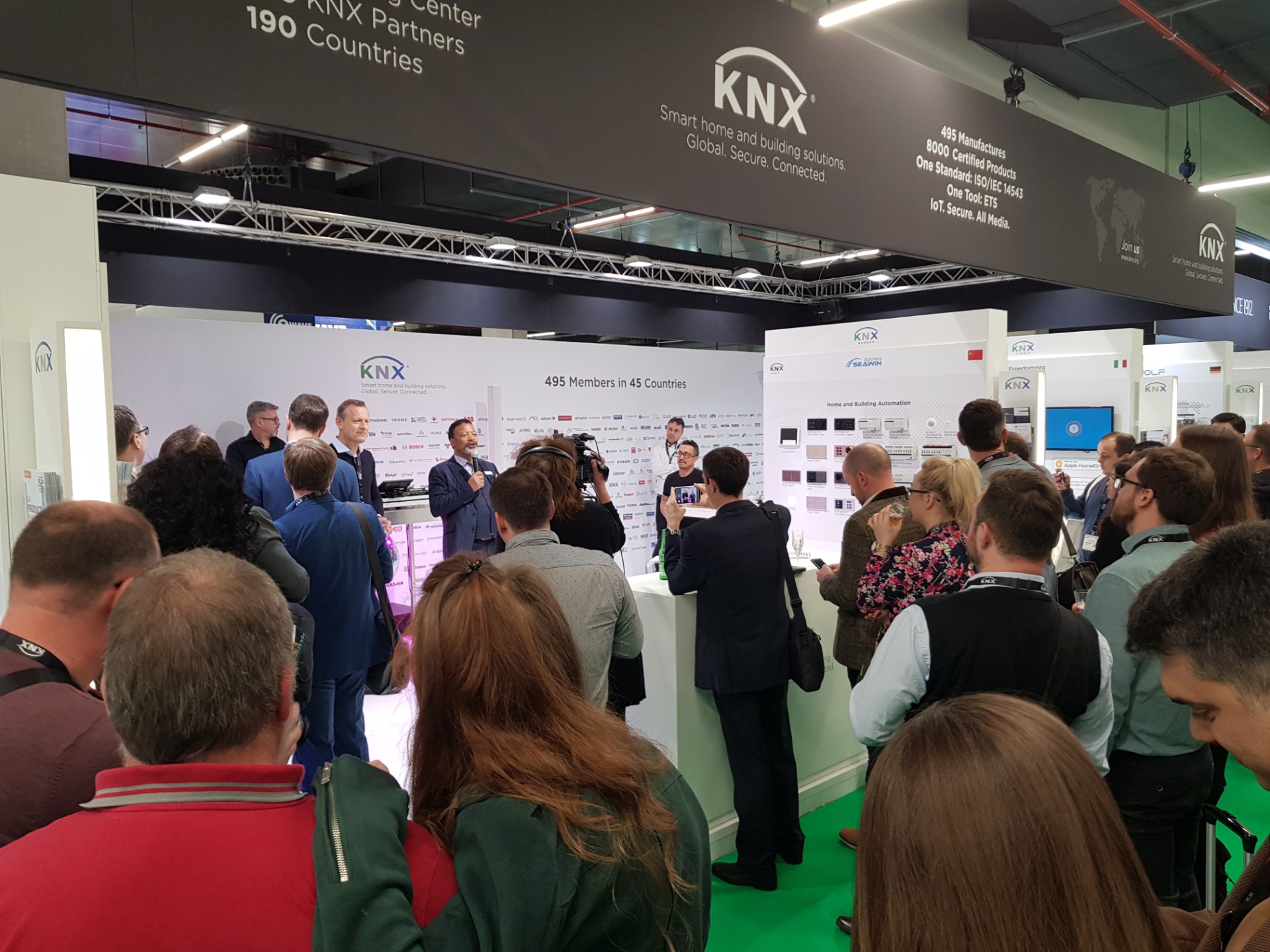 Wishing Amsterdam farewell, and looking forward to Barcelona!
A very special delivery of appreciation from KNX goes to RAI Amsterdam, which has hosted ISE for many years, also contributing to its success! However, as the time has come to expand, ISE will move to a bigger venue in Barcelona, which then can bring another unforgettable experience for the world of integration and A/V, of course again with KNX!
See you at the Gran Vìa, Fira de Barcelona on 2-5 February 2021.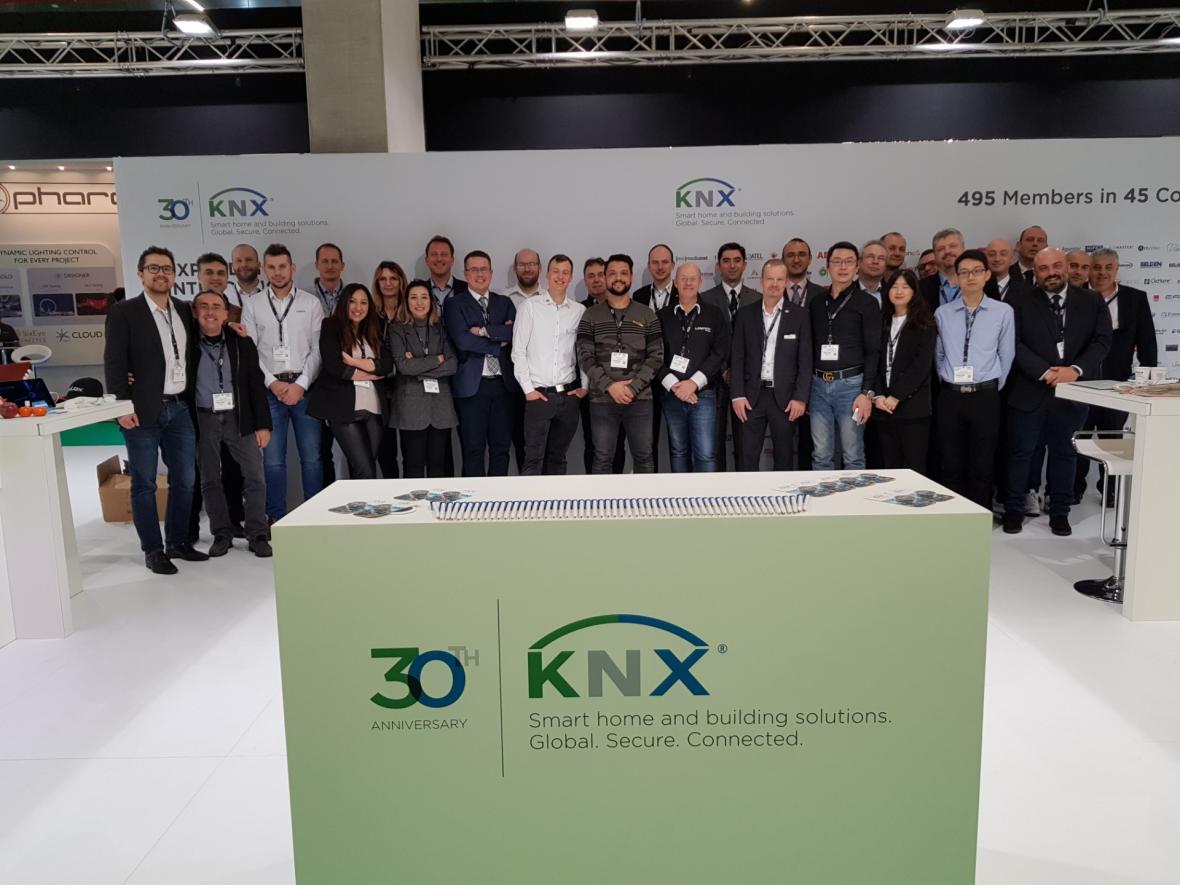 Want to see more pictures of KNX at ISE 2020? Visit our Facebook page: https://www.facebook.com/KNXassociation