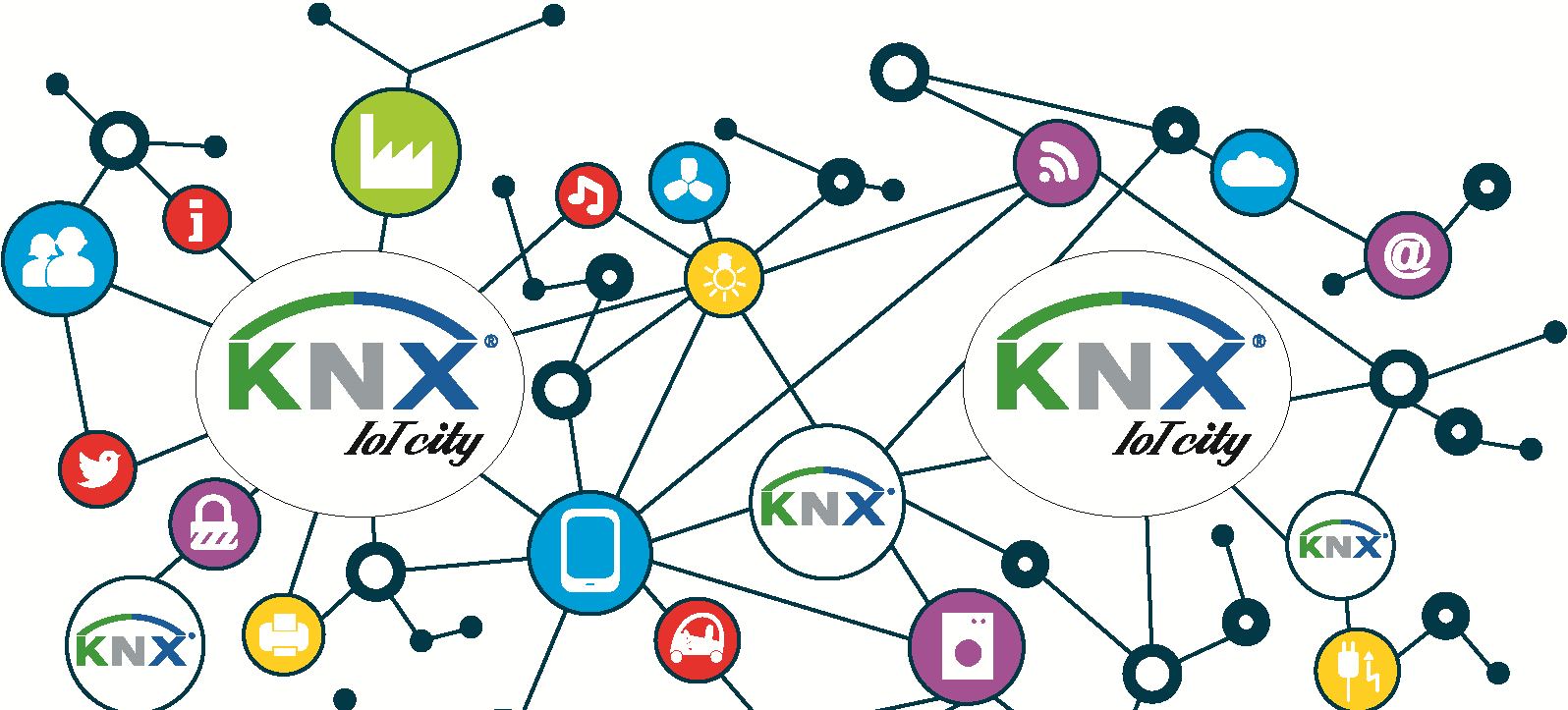 KNX Novelties presented at light+building 2016:

KNX Internet of Things (KNX IoT)
For more than ten years KNX IP enables the communication of KNX applications via IP-based networks. For this a KNX IP router ensuring two important functionalities is required. On one hand it allows the interconnection of any remote KNX installations or parts thereof via an IP network (routing), on the other hand it enables the IP based access of a terminal device to a KNX installation (tunneling). With KNX IoT the smart home comes closer to the virtual world of the internet. It becomes simpler to use data thereof for automated functions, to present values and states of a KNX installation via the internet and to evaluate them. The open data exchange between IT systems and building automation systems enables improved applications with high multiple benefits.

Want to know more about KNX and IoT already? Check out the KNX IoT webinar recordings in 4 languages:
KNX Secure – Secured KNX Communication
Criminal energy and related knowhow can cause immense damage. Already up to now KNX complies with the security requirements, as long as installers of Home and Building Control take care of the recommended protective measures against manipulations. Yet, new media like LAN and WLAN with internet access, wireless operation concepts and applications in sensible areas increase the risk of damage by unwanted intruders. According to these but also to other requirements KNX has developed new security concepts: KNX Data Secure and KNX IP Secure.
KNX Secure will allow the creation of secured communication channels between KNX participants. For this purpose, each message is equipped with an authentication code. The automatic allocation of sequence numbers resp. the sequence identification prevents from the attempt to log data and to retransmit it later on for sabotage purposes. Finally, the encryption of the data traffic makes the KNX installation almost invulnerable. The procedure is based on worldwide established security protocols and can be integrated seamlessly into existing KNX systems.
The new ETS Inside – Smart, Simple, Safe
With the new ETS Inside the creation of KNX projects for small and medium sized projects is made fast and easy. With the ETS Inside, the project itself becomes a fixed part of the KNX installation and can be updated on site. The easily understandable user interface runs on tablets and smart phones. Even – just by a touch – secured remote control of one's home is possible.

Beneficiaries are installers and end users. KNX projects can be realised cost-efficiently and in an easy way. Moreover, the project can be extended with the ETS Professional and be synchronised ETS Inside device. Thereafter the responsible electrical installer maintains the project for his customer. End customers can ask their electrical installer to unblock certain parameters in order to make smaller modifications by themselves at any time.
For more info about the KNX novelties presented, download the KNX News flyer and presentation:
Thanks for the support to our KNX Members
1
2
3
4
5
6
7
8
9
10
11
12
13
14
15
16
17
18
19
20
21
22
23
24
25
26
27
28
29
30
Thanks for the support to our KNX Training Centres and ETS Apps Developers
1
2
3
4
5